I haven't updated in quite a while! I get burned out of things pretty easy. Especially when I go at it full force. Lately it was couponing and now I'm burnt out of it. Not going to stop saving money, I just figure I don't need a stockpile of 50 razors, even if they were free. Anyway, there's a lot going on right now.
Zyrtec- remember the updates I had promised and stopped after 2? Well, I'm happy to say I am off of Zyrtec completely. I haven't had to take any in a couple months. Hives do occasionally pop up here and there, but definitely not like they used to. No more Zyrtec!
Alexis- is 3 now! Where did the time go? In 2 years, she'll be starting kindergarten. I can't fathom that. Just means I'm getting older. She is such a little ham and talker, has some personality, but is also stubborn like both her parents. She loves hats, "the river" (pool), playing pretend, building, trucks, trains, airplanes, and helping me. She loves to help out and you can tell it just makes her feel great. She knows her body parts, abc's, counting to 10, and sings pretty much everything. This past week Jon's mom came to visit. We haven't seen her in 4 years, which means Alexis has never seen her. She did great with Grandma Cookie. Warmed right up to her. It was awesome. (more news below!)
The last bit of news I have-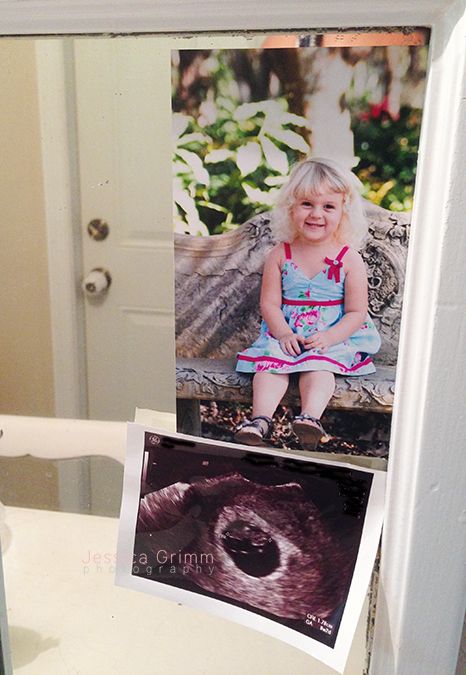 She is going to be a big sister! This baby G is confirmed to be in the right spot, yes! no ectopic, and we saw the heartbeat last week. Due date is March 18, 2014 and I am 9 weeks 2 days along right now. I've been feeling great for the most part. The biggest symptom I have is sore boobs. My house makes me nauseous, it's the strangest thing, and so does thinking of couponing. I'm kinda hoping for another girl, so Alexis has a sister and vice versa, but I know Jon wants a boy and that's what he thinks it is. Just have to wait and see!