My top 5 from the past 3 months. All, except the beach photo, are from my iphone. Because of latest circumstances, I haven't picked up my camera that much or actually felt like picking it up. Glad to have my iphone handy tho and still able to capture Alexis :) She's 22 months, almost 2 already!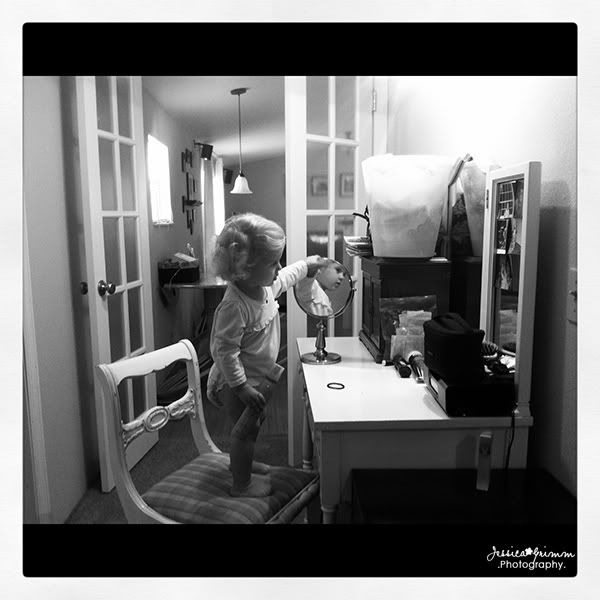 I caught her playing on my vanity. Eventually she got into the makeup and jewelry. One thing I've learned having Alexis is, is that if there is no huge mess to clean up, then it wasn't fun.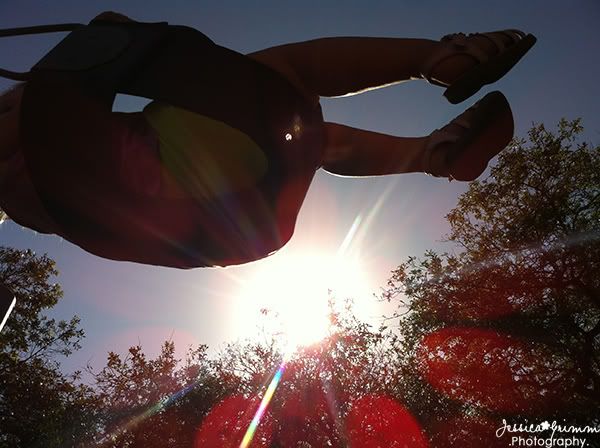 Her favorite thing to do, swing and I love the sun flare too.
Playing the piano at great grandma's house. She goes by herself, sits and plays. It's adorable.
This was at a Maryland rest stop on our road trip to NJ. Cute right? She's such a ham.
I love this bathing suit and her leg rolls (that are slowly slimming down, now she only has 1 in each leg)! She loves the beach and the water.