This past weekend, I got to photograph 6 month old Baby Carter. And I really wanted to show a before and after of one of the photos from his first time at the beach. I shot some of him at his house, out in the yard, but they wanted some beach photos as well. We get to the beach and he's asleep, which is ok. We let him sleep and they said he is a short napper. Our girls ( 10 months apart) played together in the water while we let him get his cat nap. By now it's 6:45pm and the lifeguard drives by saying we have to get our cars off the beach. Apparently, they close the beach to drivers at 7pm. We had no idea. Carter gets up and dressed in his little outfit.
I shoot in manual, so I set my settings and start shooting. Well, because we were so rushed, I kept moving around and not really focusing on my settings and I get this -
Settings- f2.8, 1/1600 s, ISO 200
Looking at it, I was disappointed because I didn't think it was fixable. I like quick, easy fixes (who doesn't?) and this just seemed far from it. I could not have fixed this photo without shooting in RAW. If you don't shoot in RAW yet, do it. It will save you many, many times.
Opening up RAW, the first thing I'll usually do is crop, but I didn't crop this one. Then, there's a default button and an auto button. I'll usually click the auto button, just to see what the program will 'fix' and sometimes it works and most times it doesn't. This time, it worked to correct the background and the sand by lowering the exposure by -1.20, the contrast by -1, and the blacks -26. This made Carter really dark, where you couldn't really see him. I slid the shadow slider all the way to +100 and it fixed it some, but it needed more.
Then, I went to the adjustment brush tab. With a brush size of 32 and feather size of 100, I bumped the exposure up to +15 and shadows up to +60 and brushed over Carter and the Blanket area. Then, I took a new brush, with the same adjustments, and just clicked over Carter. Carter can now be seen and not with really any shadows, which is what i wanted.
Because I had lightened him so much, I had to go to the Detail tab, by the Basic tab, and turn the luminance up to 22, to get rid of some grain. Time to be sent to Photoshop.
In Photoshop, I use actions *gasp*! I figure why do it the long way, when I can have an action do exactly what I was going to do anyway? I use the Pioneer Woman's action Boost at 70% opacity. Then, I used CoffeeShop Baby Powder Room on his eyes at a low opacity. Last, I used Morning Glory by Florabella Actions at 30%.
Using the clone tool, I got rid of his little baby drool and cleaned up the background of distracting objects. Done.
Here is my After-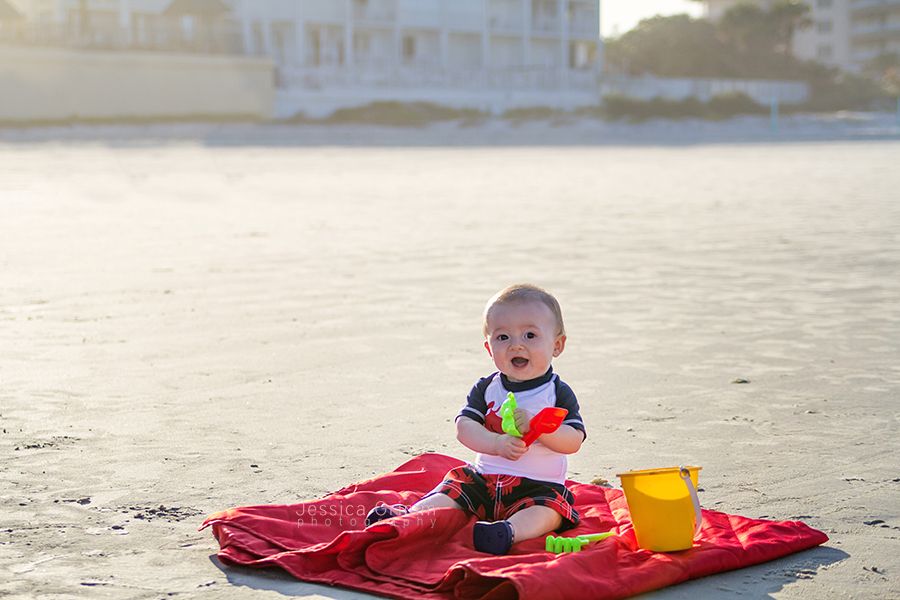 And side by side-