We had a great weekend. Went to Orlando, it was a mini-vaca, but our main focus was we were there for our district convention. It's a religious convention that we attend every year and it's 3 days long, Friday, Saturday, and Sunday. Always a highlight of the year. We left Wednesday and only had an hour drive, but it felt like worlds away.
We stayed at
Had a 2 bedroom, 2 bathroom, full kitchen and laundry, living room, and a jacuzzi tub. It was pretty much like an apartment and it was free. Which was fantastic.
Eating lunch before the pool
We were at the pool everyday, even after the convention. Can't pass up the pool, stocked with slides and play area for the kids, with water shooting everywhere. Yeah, that was my favorite area.
Friday at the Convention during Lunch
Friday there was about 4,200 people in attendance and Saturday and Sunday there were over 6,000. There are no riots, no police, just a peaceful gathering. It can and does happen.
Pool Time again!
With uncle Paul on the porch
The clubhouse building to the resort
My Little Family
Paul and Jon walking to the pool
Beautiful landscaping
First time in a hammock
And she loved it!
Playing with Dad
The lounge chairs
Hot Tub!
Beautiful Florida Sunsets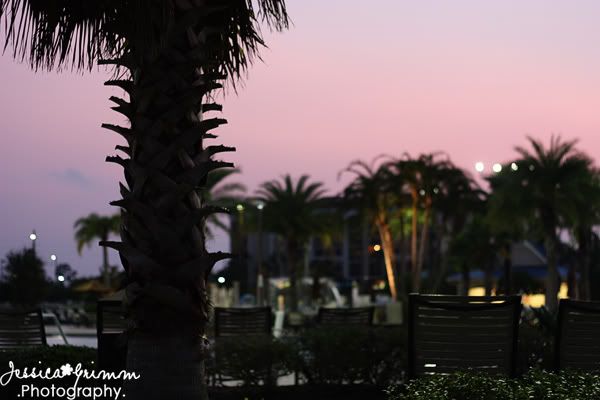 Pool Towel Tent
The Biggest Connect 4 I've ever seen!
Playing at the Kid's Zone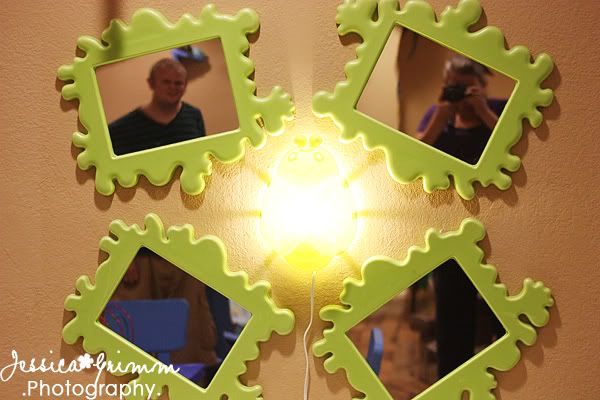 My Loves
I used to do that face when I was little.
The Sunday full costume drama. This is always a cool part. This was Joseph's story from the Bible. They did a great job.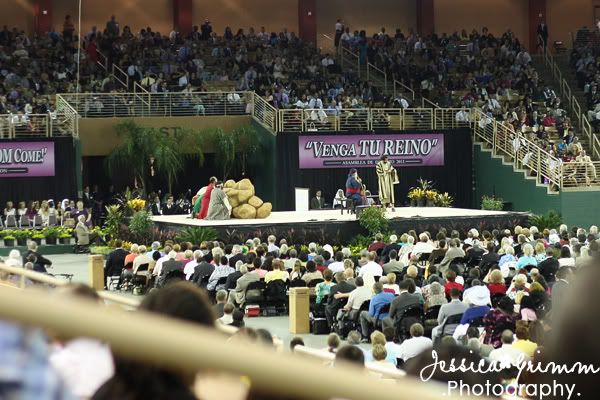 We had a great time, but always glad to be home. Alexis did fantastic for her first time away from home. Now we know we can take her anywhere.