I don't have a sunset picture, but I do have a bath time picture that was taken at sunset. I think that'll work ;)
Here's the original-
Horrible color cast. I don't have a flash I can bounce off the ceiling. The ISO is pretty high, so it's noisy (grainy)
Not shot in RAW, I open it in CS5. First thing I did was remove as much color cast as possible. I used the level options and made a custom white balance using the dropper tools. This is what came out of it.
I did nothing else, except resize and sharpen for the web.
I also converted to black and white-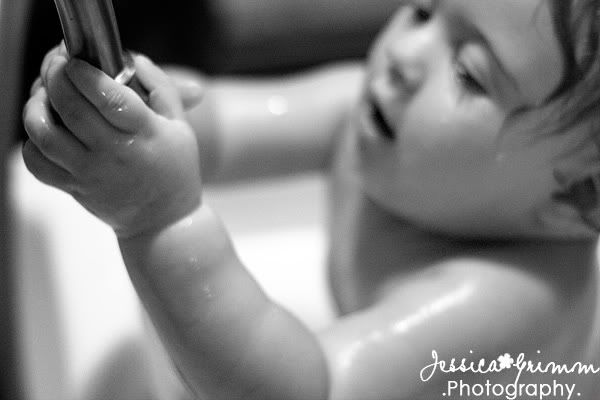 On an Alexis update- she has seemed to woke up this morning not sick anymore. I'm hoping she really is feeling better because yesterday was hard. She was inconsolable and wouldn't eat or anything. Hoping for a better day today.