My baby is 3 months old as of yesterday!

She's getting so big.

I remember thinking how far away 3 months seemed when she was born and now it's here already.
Don't grow up too fast little girl!

Her personality shows more now and she smiles when she sees me or Jon. Overall just a happy baby, now.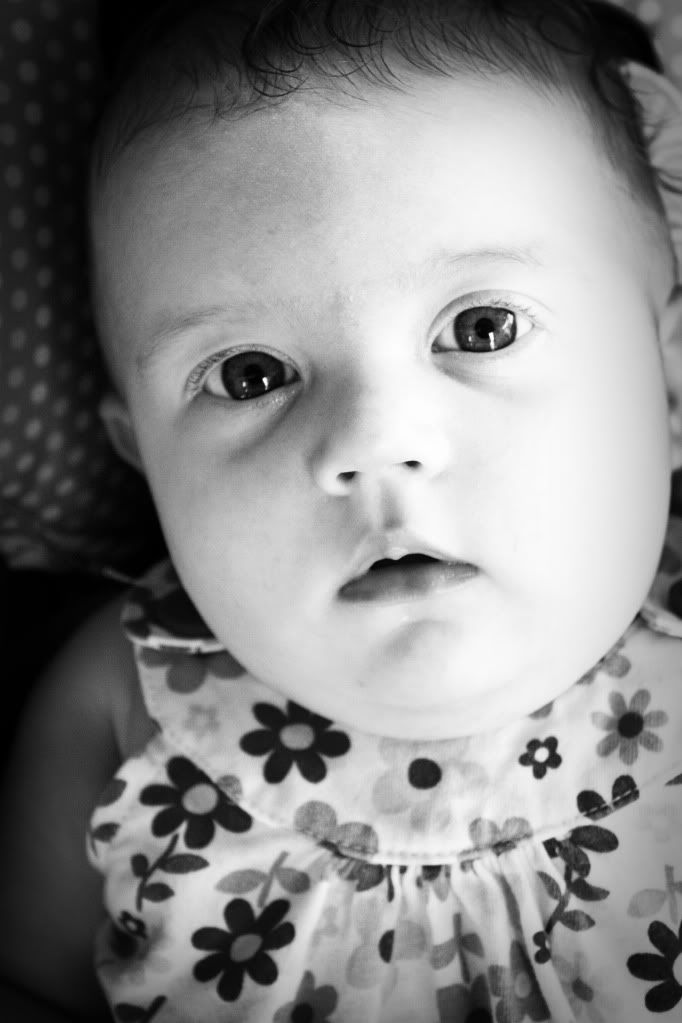 It's not as clear as I want it. She moves a lot... I need a faster lens.