This weekend was full of F's. No not what your thinking.. It was full of fun, family, and fotos ;) Saturday, I threw my parents a surprise 30th anniversary party and it was mustache themed. Everyone had a lot of fun with the stick-on mustaches, chocolate mustaches on a stick, and photobooth. My parents were happy, we had a good turn out of probably 50 people. And slowly my house is decluttering from storing everything lol.
Yesterday evening, I had a wonderful photo shoot with Author Jessica Souders. Her book Renegade is debuting in the fall of 2012. We had so much fun and I thoroughly enjoyed the evening. Jessica was amazing and it instantly felt like I was catching up with an old friend. I'll be showing a few from that session this week.
The kids in the photobooth were soooo cute! The photo booth photos were taken on a little point and shoot on a tripod. I originally had my DSLR to use, but being there was children ages 14 months to 5 years old running around, I was too nervous to leave it unattended.
This is Nathan & Bailey. Not sure how old Nathan is, but Bailey is 2 this month.
Alexis & Liam - they're 3 months apart and Alexis just turned 14 months yesterday!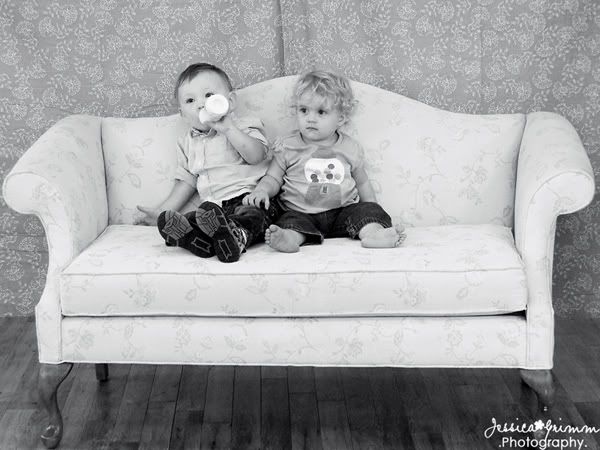 For the Good to Wow! sooc, I'm using one from the shoot last night. I'm nervous about this one already. The sky looks blown, she is way underexposed, but I like the light coming through her hair. We'll find out Thursday if I can pull it off.