Hola mi amigos. I've been watching Dora the Explorer lately and learning some wicked Spanish. Well actually it keeps Alexis entertained for a few minutes, so I can get something done. She's 11 months tomorrow :(
Where'd the year go?? It's been really rainy here lately, which sucks because Alexis doesn't like to be inside all day. I don't either really.
I sure am going to miss these legs!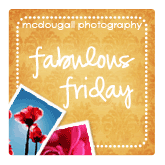 Yesterday, I did a senior shoot with the beautiful Alyssa. She's the cousin of a friend and visiting from Pennsylvania. She was really sweet to work with. Oh to be 18 again...