Want to know the highlight of my weekend?? Jon and I had a date night! It was amazing to have time alone with Alexis. She has been teething more and just cranky all day. I was at my whits end and just needed sometime to ourselves. We left her at nana's and pop's house and had a nice night. Dinner and a movie. Yeah it was cliche, but I didn't care what we did. I could have went and sat at the beach and been happy. After a night like that, I felt so much more relaxed that I could be a better mom. Our last one was 6 months ago. We're going to try to do them twice a month at least. I just feel guilty asking my parents to watch her. Not sure why, but I have a hard time asking for help when I need it. I have to get over it, because this will make me a better mom.
Last Friday, I had the opportunity to photograph these cuties. They're really good friends of the family. It was so hot, but we got some nice shots. The youngest is 2, but I thought he was 3 going on 4 lol. No wonder he didn't want to get his picture taken haha.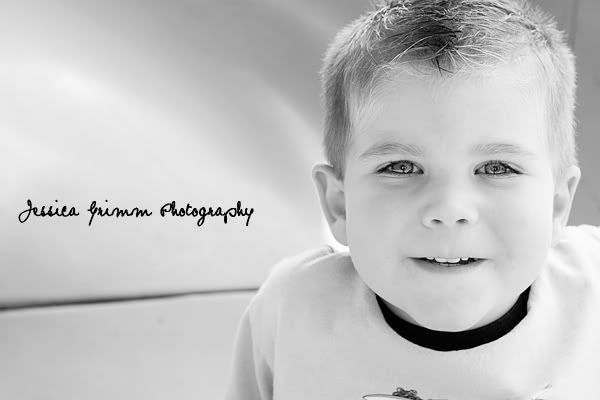 You can see the rest of them
here
.