So, the other night we tried our second time of CIO (crying it out). I don't like the full out crying it out, so we went in every 5 minutes and make sure she knew we were there and told her everything was ok. This was our second time trying this. We tried it when she was 8 months old and she tried for over an hour and still didn't go to sleep. This time, the second time we checked on her (10 min into it & she was crying hysterically mad), she had gotten so mad that she stood herself up twice. She couldn't pull herself to stand before that. By the third time we checked on her, she had thrown up everywhere. So that ended the CIO for me. We changed her sheets and clothes. I don't mind that I have to rock her to sleep, I enjoy every minute because I know I won't be able to do it for long.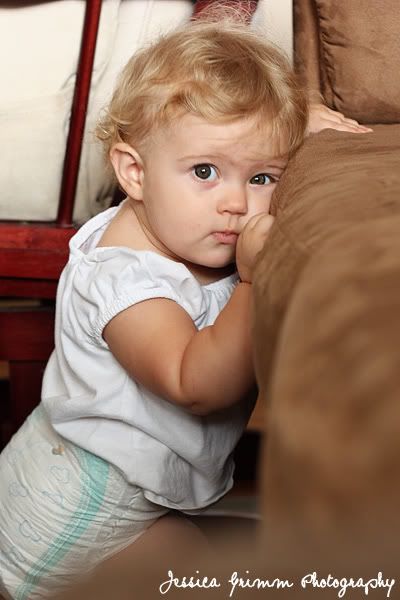 Jon's mom made this diaper bag all by hand. Amazing!
This is the mirror I have yet to hang. Half the plastic is broken off lol.