I got top 2 over at Pulling My Mask Off. I'd love a vote and Alexis would too :)
Alexis slept all night. I needed that. Today I plan on hanging some pictures up around the house. Can you believe I have no pictures on the walls yet? I also want to get a full length mirror. My business cards come today, I'm excited to see them! Other than that, it's just a normal day. Wish I had something more exciting to tell ya, but I really don't. Hanging out with my girl.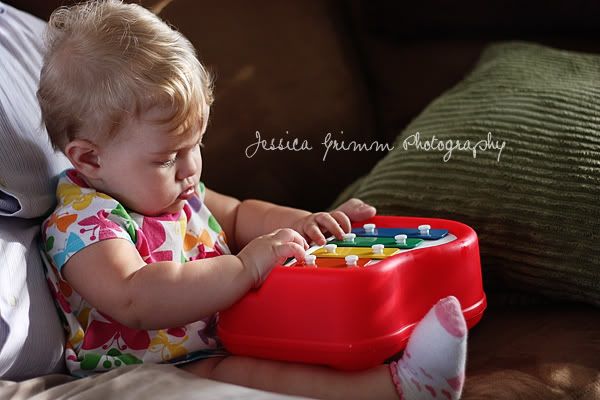 My great aunt made these for Alexis. They're really cute. Wish I could knit. She called them boogers and I guess they look like them lol. I think they look like the packman guy.