I'm sure all you northerners would laugh at me, but for Florida it's cold! Our average for this time of year is mid 70s. This week is mid 50s all week and 30 at night. We have freeze warnings, which isn't good for all orange groves.

This weekend, I didn't care to blog. I didn't pick up my camera. My creativity is at a low right now. Tomorrow, I'm supposed to do a photo shoot for a friend. I hope that will give me the boost I need. I've also had a cold, so that could do it too. It was getting better, but today I feel blah.

I'm also concerned about someone, a relative. 2 years ago, she moved away and now she has changed a lot. I know she's happier, but I hope she doesn't forget who she is or lose herself.

Alexis had her 4 month check up today! She's 17.1 lbs & 25 inches long. My little chunkster. She's in the 97 percentile for her weight, only 3% of babies her age, weigh more than her. She was laughing, smiling, excited, when the nurse was talking to her. It was so funny & cute! Then the shots came. Poor girl :( That was hard for me. She's been sleeping since.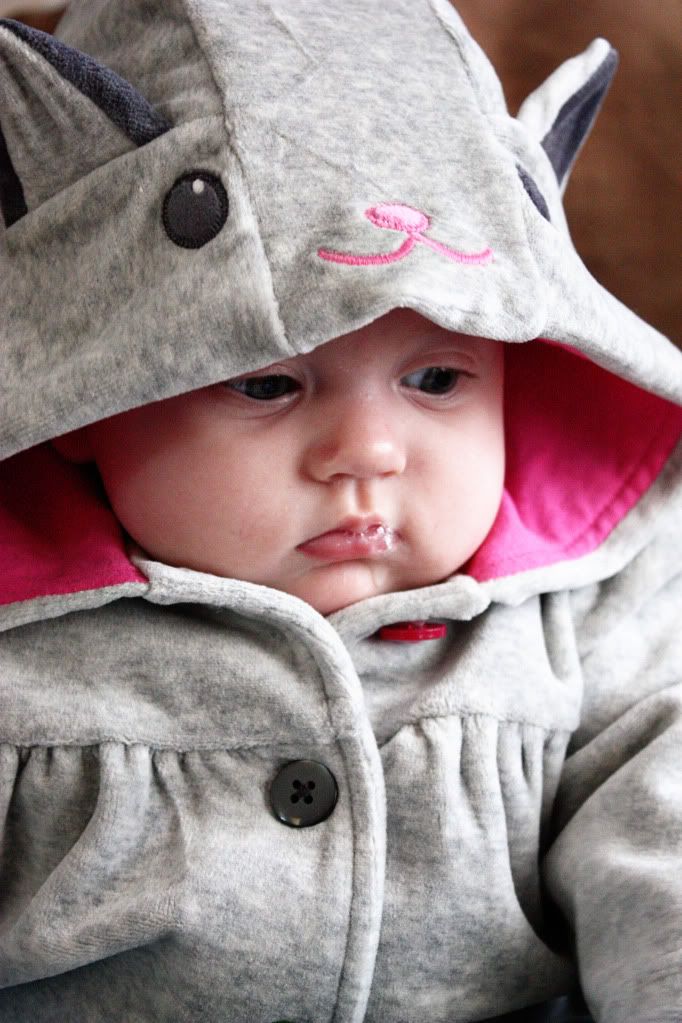 After Shots, she was out for 3 hours.