Another Monday...
I had to take Alexis to get an ultrasound on her hips today. She was breech, so they want to make sure that her hips are in the right place. I hope they are, otherwise she has to wear a brace. She was a trooper and the ultrasound went great.
Paper Mama- Momma & Me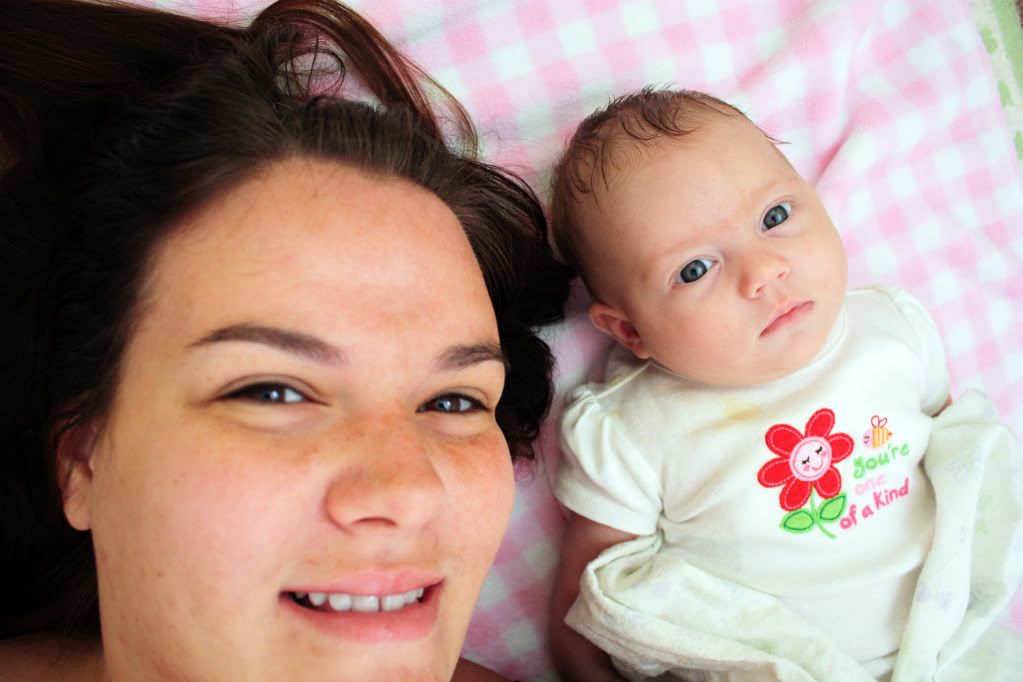 Show & Tell Paper Heart Camera - Self Portrait -


Here I am. This is my vanity and you can see I look tired. This is where I sit to do my hair & makeup - when I can. The vanity came from my grandma, it's the only thing of hers I wanted and now I have it! I like this pic because of the 3 layers from the mirror.
Macro Monday -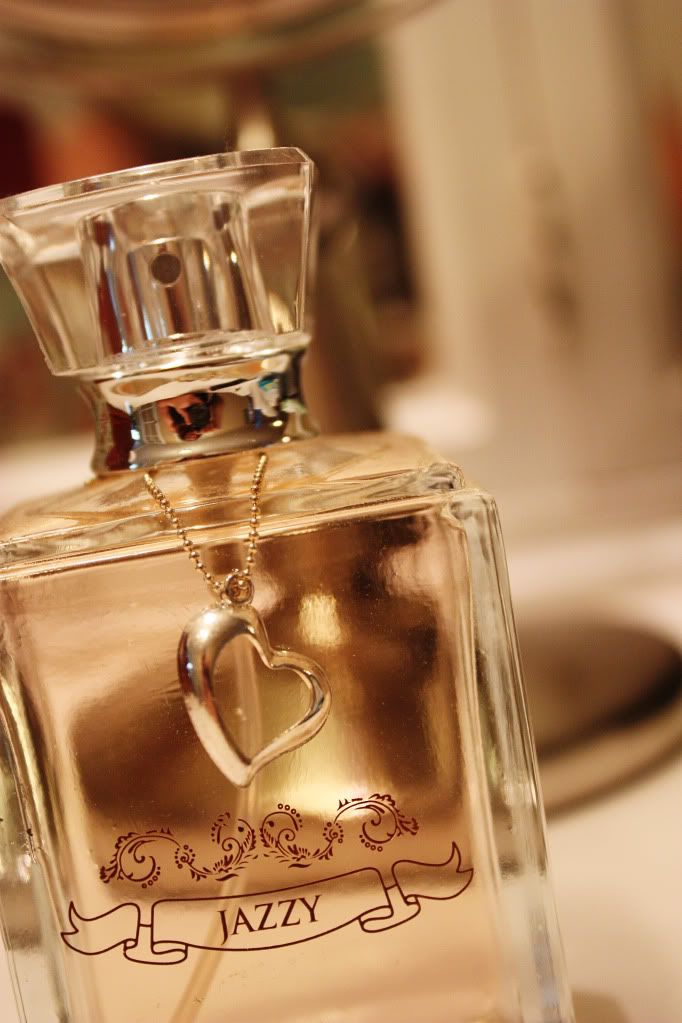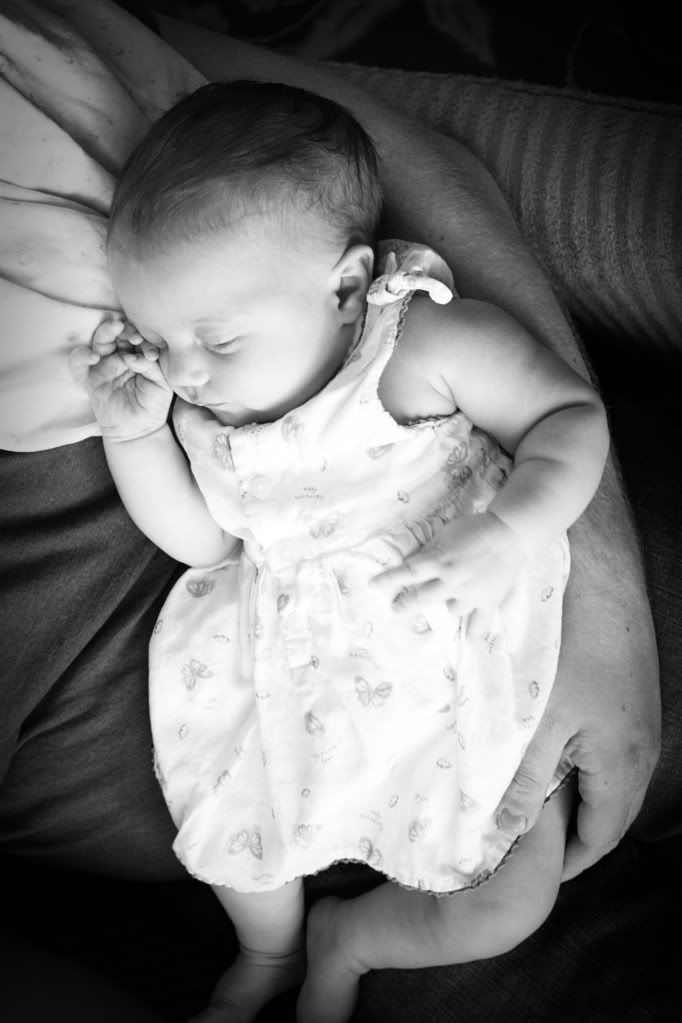 Safe in dad's arms. He dressed her and her dress is on backwards. See the buttons? They are supposed to be on the back. Famous Jon quote, " I wondered why the tag was in the front."